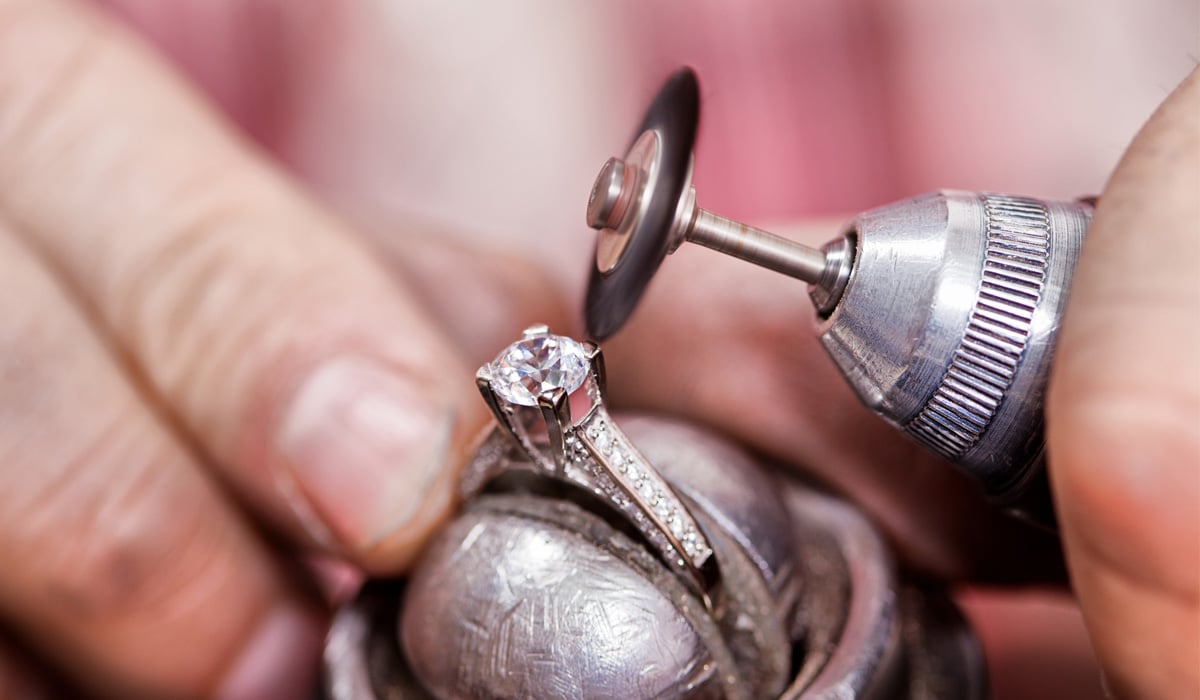 We Service The Products We Sell
Since 1972, service has been at the heart of Brinker's Jewelers. Three generations later, service remains at our core. We sell only products we can service ourselves.
Responsibly Caring For Your Jewelry Is Our Privilege
We treat every client's item as if it were our own. Jewelry doesn't just have monetary value, it has sentimental value, something our Master Jewelers take into consideration when making repairs. We're guided by a set of principles, along with over 150 years of jewelry repair and design experience, that allows us to keep this top of mind. We take pride in handling and repairing all jewelry items in an ethical and professional manner.
Whatever your budget, however large or small your collection, each piece of jewelry you own tells a story, keeps a memory alive, represents a milestone or personally represents class, style and character.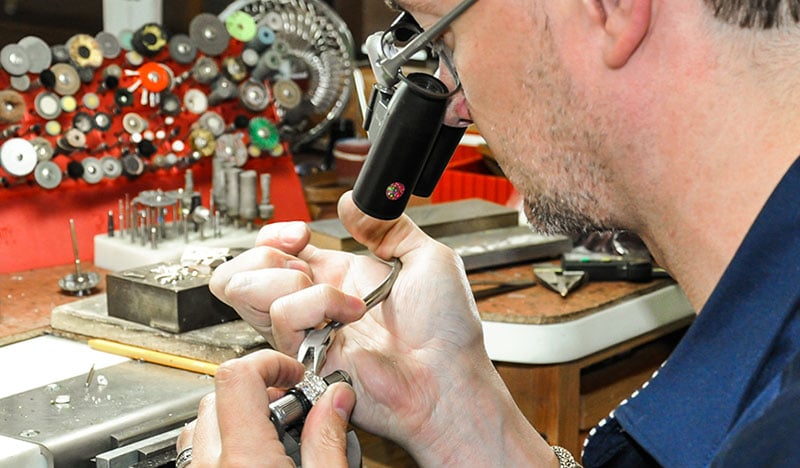 We offer a variety of jewelry services including but not limited to:
Complimentary Jewelry Cleaning
Ring Sizing – (Same Day Available for Purchases)
Setting and Tightening of Diamonds and Gemstones
Polishing and Refinishing Jewelry Items
Machine and Hand Engraving
Pearl Restringing
Appraisal Services
Our Jewelry Credentials
Our jewelers are graduates of renowned jewelry schools like: Gemological Institute of America, Stewart's International School for Jewelers and Swigart School of Jewelry, where they've garnered over a 150 years of combined experience and a deep understanding of designing and repairing jewelry the right way.
Quality Assurance
When you leave your jewelry items with Brinker's Jewelers for repair, they never leave our store. This means you can have peace of mind that your item(s) won't be sent to an outside repair facility like many stores have to use. Only certain watch repairs have to go back to the manufacturer per their guidelines and when that happens your item is insured by us in case something unfortunate was to happen.
Personal Jewelry Maintenance
Regularly inspecting and caring for fine jewelry reduces the possibility of losing/damaging a gemstone or the entire piece of jewelry. Elements like light, heat, household cleaning products, personal hygiene products and other chemicals can adversely affect your gemstones and jewelry. We like to tell our customers, jewelry is the last thing you put on before you leave and the first thing you take off when you get home! We suggest once every 3-4 months, complimentary cleaning and checking services at Brinker's Jewelers to protect your jewelry and stay ahead of any unwanted issues.
On-site Jewelry And Watch Repair Facilities
Visit our showroom, call 812.476.0651, or fill out the form below and we will be happy to help you with any questions you may have.