Today there are unlimited settings, gemstones and precious metals to choose from when buying an engagement ring. We are here to guide you through your selection process and inform you of the top styles and trends we see everyday when helping couples select or design their perfect ring.
Whether your future bride has more traditional taste or she is one that lives for unique design, the following trends and styles are the most popular we have seen this past year:
Halo Style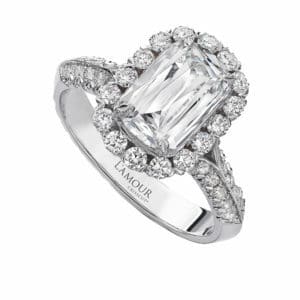 Of all the engagement ring designs, the classic halo style beats them all when it comes to popularity. This design has been around for years, but has recently been trending well with today's brides to be. A ring, or halo, of smaller diamonds surrounds the center stone making it appear larger than its true size, adding even more sparkle.
Rose Gold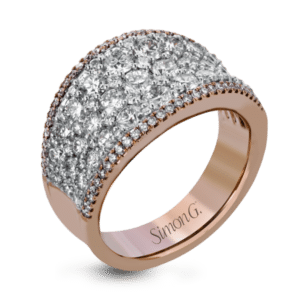 Softer and more complimentary than its counterparts, rose gold has become a popular choice among engagement ring shoppers. It is fashionable and adds a uniqueness to the most common white gold. Rose gold also lends itself well to mixing with different colored precious metals when creating your own unique engagement ring.
Mixing Metals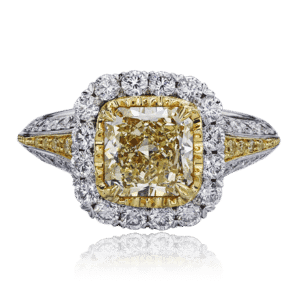 Now, more than ever the use of multiple metals on one engagement ring is highly desired. Can't decide on just one type of metal? Mix and match the ones you love. Yellow and white gold can be combined not only to create a beautiful piece, but to also make a ring uniquely distinct from all others.
Colored Gemstones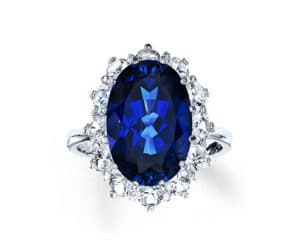 Traditionally, engagement rings are adorned with the classic gemstone of choice, the diamond. However, in the past year more brides are choosing a more colorful gemstone as their feature stone. At our store the most popular of colored gemstones selected to be set in engagements rings are rubies, sapphires, and the occasional emerald.
Vintage Design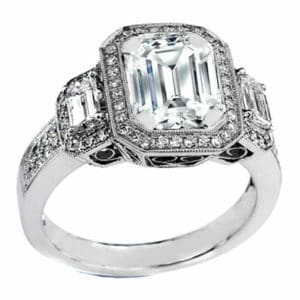 Every bride wants a ring that fits her personality, vintage designed rings offer the chance for couples to create fine details in their rings. Our master jewelers describe vintage rings as having filigree elements to them. Many of the vintage inspired rings created at Brinker's display intricate hand engraved designs to match the characteristics of its wearer.
At Brinker's Jewelers our life's work is making sure you find the perfect engagement ring for your bride-to-be. Stop by our store to see our selection of beautiful engagement rings, or contact us by phone 812.476.0651 or email with any jewelry questions you may have.