Just like diamonds, no two love stories are the same. Therefore, when you're selecting an engagement ring for the person you want to spend the rest of your life with, the ring should be just as unique as your story!
The ring itself is a symbol of your love, but have you considered enriching the meaning of the ring by adding thoughtful, surprise-details? There are endless possibilities of subtle embellishments you can adorn your partner's engagement ring with, making it truly unique to your love story.
Here are 5 unique ideas for customizing an engagement ring:
Engraving
We can turn your engagement ring into an intricately personalized treasure through machine or hand-engraving. Add the finely detailed grooves of both your thumbprints to the inside of the band, or a handwritten message that only makes sense to the two of you. Learn more about our laser engraver and engraving services here.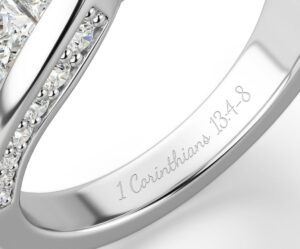 Bezel Sets
In a bezel set engagement ring, the diamond is completely surrounded by precious metal instead of being held by prongs. The metal creates a perfectly smooth edge, giving it modern curves and a sleek design. For a truly unique detail, add a bezel set gemstone — such as a birthstone — on the inside of any ring band.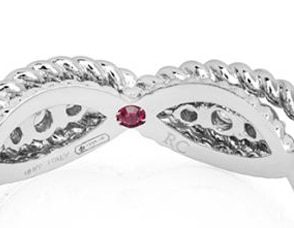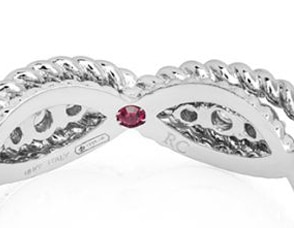 Gemstones or Colored Diamonds
Traditionally, diamonds have been the most common choice for engagement rings. But for couples who dare to take the road less traveled, create an extraordinary engagement ring by choosing a colored gemstone. From romantic and feminine pink sapphires to timeless emeralds and bold royal blue sapphires, the possibilities for creativity are as plentiful as the hues to choose from.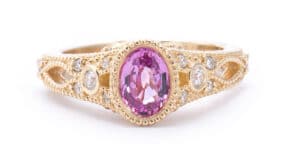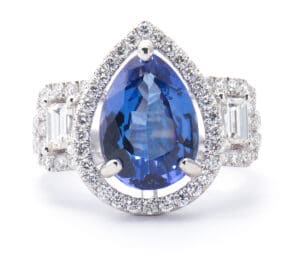 For an even rarer option, choose a natural colored diamond. Due to the limited quantity of colored diamonds that come out of the earth, this may be a more expensive choice, but well worth it if uniqueness is a top priority for you.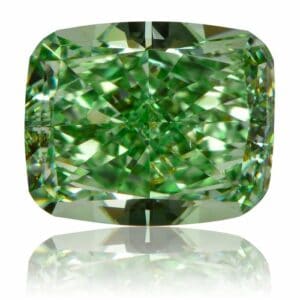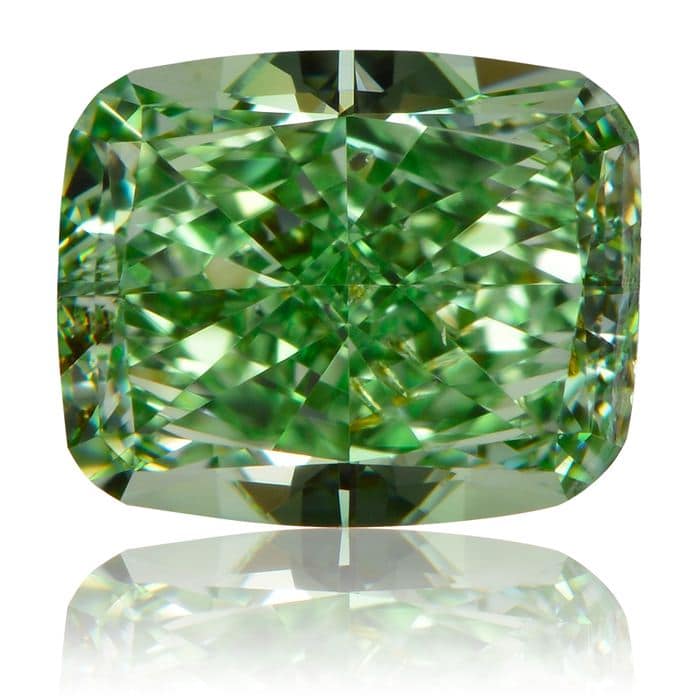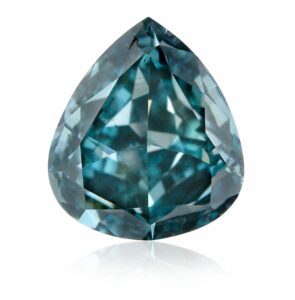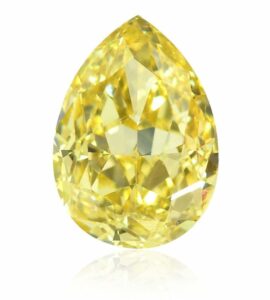 Choosing an Exclusive Ring, Style, or Diamond
Some diamonds and bands truly can't be reproduced and are one-of-a-kind. Each diamond from Brinker's Jewelers is hand selected by an owner of the company to ensure the stone is worthy of your family name and the "little green box" from Brinker's Jewelers. For example, the diamond you choose from us may be from a suite of diamonds that are the only diamonds in the world cut that way. Combine that stone with a handmade platinum band that you designed, and the result is a genuinely exclusive engagement ring.
At Brinker's, we have manufacturing capabilities you won't find anywhere else in the Tri-State, and any idea can be brought to life from scratch. Since 1972, the heart and soul of our store has been hand crafting high-quality jewelry—it's our specialty!
Learn more about our custom process here.
Remake Something Old
Give a whole new meaning to 'something old, something new' by featuring an heirloom diamond in a new, custom setting. This allows you to keep a generational stone in the family, and use it to recreate something significant and meaningful for your partner.
The Takeaway: Conducive to your partner's personality, choose the detail that would mean the most to them and you.
For more ideas on how to make your engagement unique and thoughtfully detailed, make an appointment with one of our Jewelry Specialists. They'll take the time to get to know you as a couple, and offer the most personal, unmatched suggestions.