Brinker's Jewelers Challenges Jewelers with In-Store Jewelry Design Competition for Charity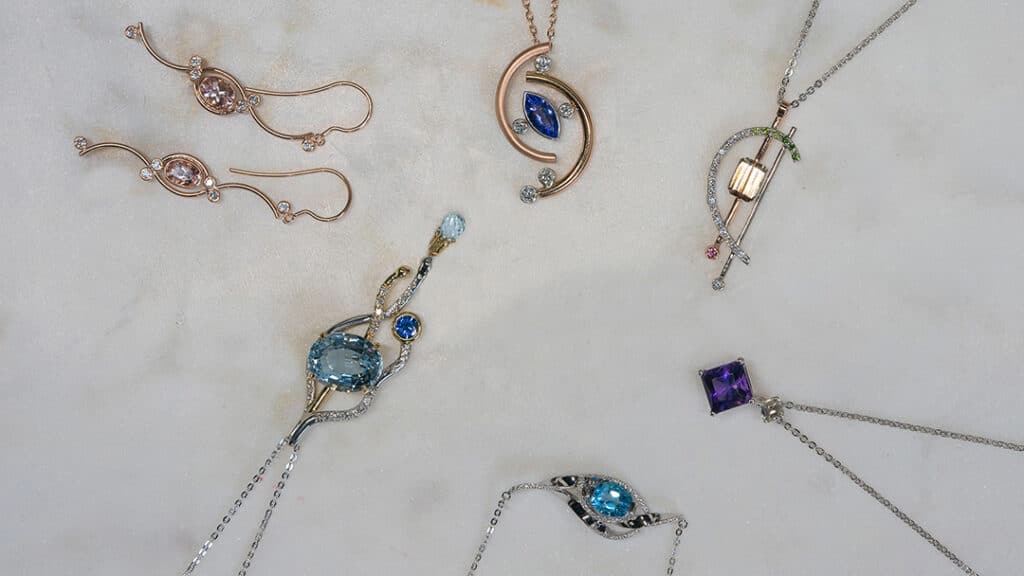 During the month of April 2022, Brinker's Jewelers challenged their master jewelers to an in-store jewelry design competition with a portion of the proceeds from the sale of each piece to benefit the charity of the jewelers' choice. Six of their nine master jewelers participated.
"For our 50th anniversary we were wanting to do something a little out of the box," said Alexis Snow, Jewelry Manufacturing Manager. "This was a challenge for the jewelers to get the creative juices flowing. They had to pull the stone/ stones they used for these pieces from a Brinker's 'shopping bag'. They had no idea what shape, size, color, faceted, or bead stone they would be pulling from the bag. Having little time (April) to complete the piece, it was amazing to see how the image in their minds transformed into the piece."
Voting for the competition took place on Brinker's Jewelers website, brinkersjewelers.com, and each piece and jeweler were highlighted in their own social media post. Over 3,300 votes were submitted during the one week voting window of May 18-24, 2022 and fostered a good-natured rivalry between the jewelers. Also during the one week voting window 50% of the pieces sold.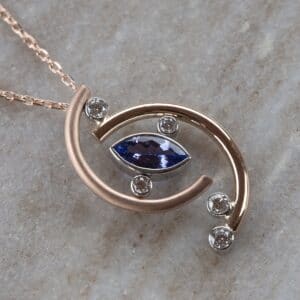 Shaun Lewis' piece "Second Chance" was the winner of the online voting and Lance Embrey's piece "Rhythm" was a close second and winner of the staff vote. Donations will be made to the following charities: Child Find of America, 911 Gives Hope, Children's Tumor Foundation, Gamers Outreach Foundation, Potter's Wheel, & Owensboro Regional Recovery. To learn more about each piece and the jeweler visit brinkersjewelers.com/design-challenge-2022/