Belts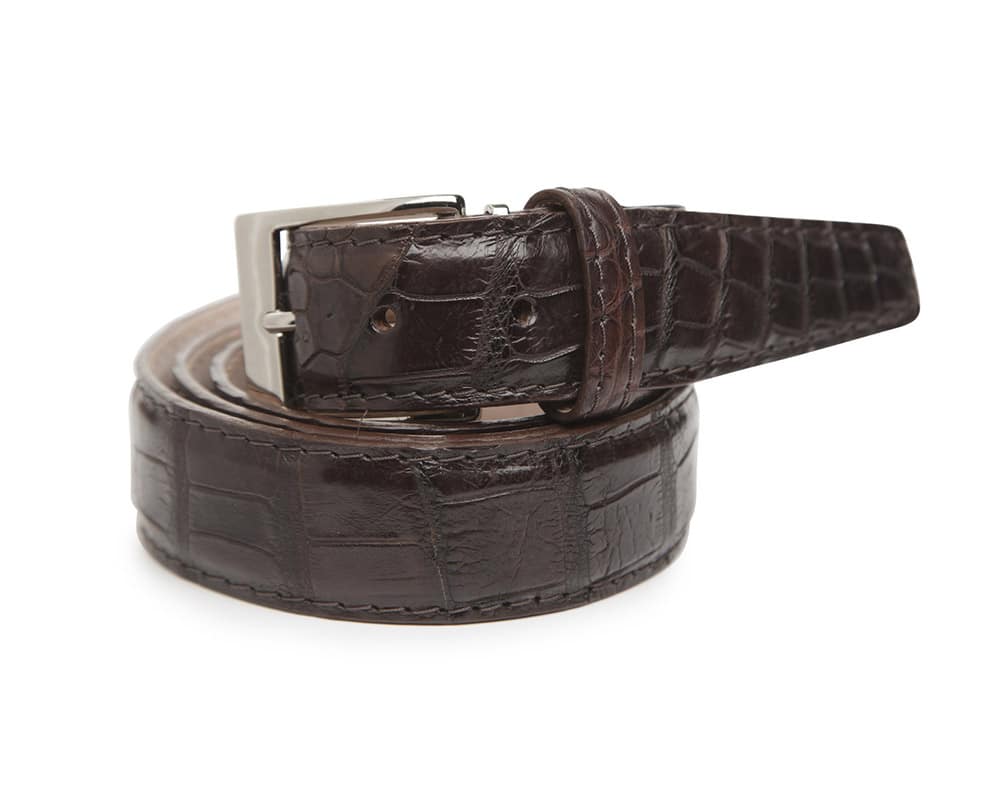 SKU: 720-04281
L.E.N. Lifestyle Genuine American Alligator 35mm Belt in Brown
This genuine American Alligator 35mm belt in L.E.N.'s new satin finish is featured here in a dark brown with matching edge and border stitch. Timeless luxury belts like this can be paired with the finest tailored clothing and look perfectly at home with your favorite khaki's or jeans. A classic belt for all occasions, this belt is made complete by L.E.N.'s signature solid brass hardware in nickel finish. Made in the USA. All L.E.N. belts are individualized to your exact measurements, typically 2" larger than your slack size.
$695 - AVALIABLE FOR ORDER
Have a question about L.E.N. Lifestyle Belts?
Schedule Virtual Appt
You may also like