Belts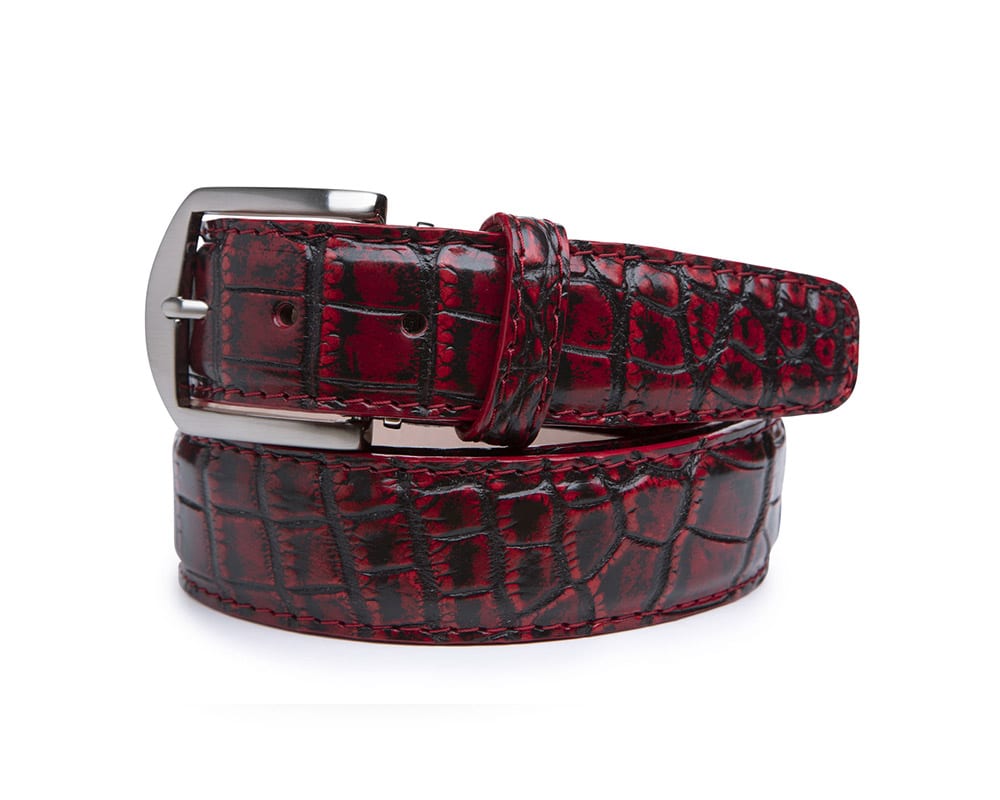 SKU: 720-04314
40mm Two-Tone Nile Crocodile – Vintage Burgundy
40 millimeter two-tone Nile Crocodile is a statement in itself. This beautiful skin is a rich blend of black and burgundy combined with such unique texture that it creates a one of a kind belt you're sure to enjoy for years to come. Signature solid brass hardware in satin finish. All L.E.N. belts are individualized to your exact measurements, typically 2" larger than your slack size. Made in USA.
$1095 - AVAILABLE FOR ORDER
Have a question about L.E.N. Lifestyle Belts?
Schedule Virtual Appt