Belts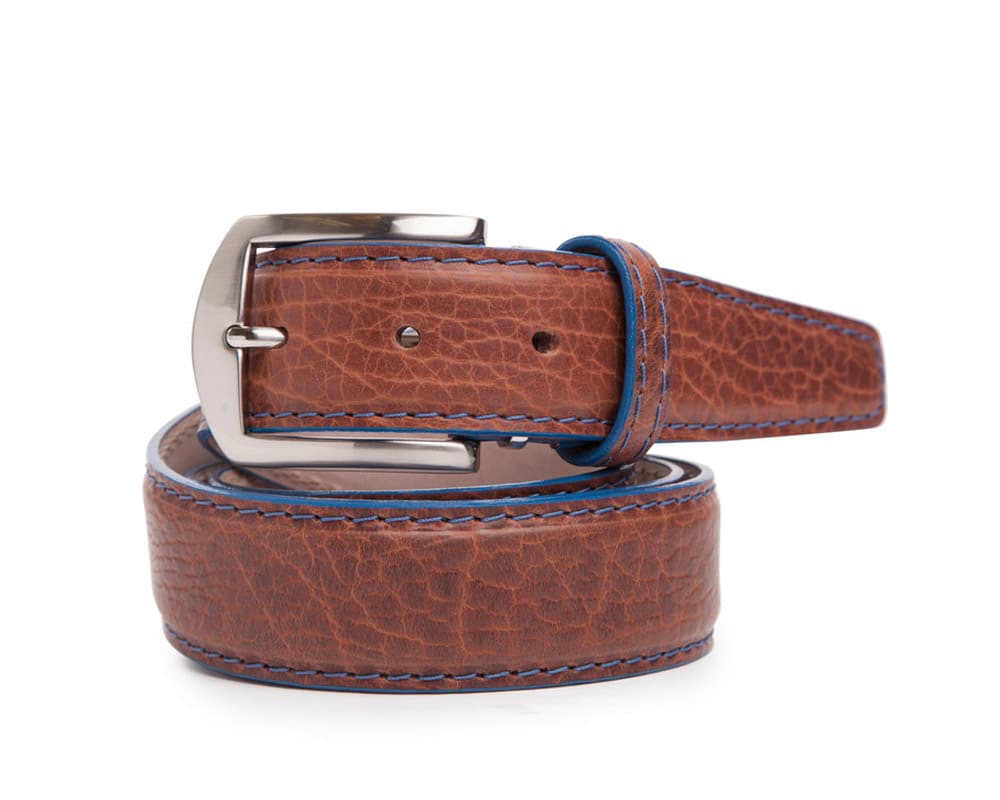 SKU: 720-04269
40mm American Bison – Cognac w/ Denim Edge & Border Stitch
40 millimeter American Bison styled in cognac with denim blue edge & border stitch. The perfect casual belt for khaki's or your favorite jeans that will last you a lifetime. Each belt has its own unique texture and is tougher than a baseball glove. Signature solid brass hardware in satin finish. All L.E.N. belts are individualized to your exact measurements, typically 2" larger than your slack size. Made in USA.
$295 - AVAILABLE FOR ORDER
Have a question about L.E.N. Lifestyle Belts?
Schedule Virtual Appt