Permanent jewelry is a bold and modern form of accessorizing that is growing in popularity as an alternative to conventional jewelry. Permanent bracelets are versatile for any wardrobe and are being used as a special token to symbolize love, family, and friendship.
These bracelets are custom-fit to your wrist through a quick and painless welding method performed by a trained jeweler.
In this article, we'll discuss the cost, the process, and some popular reasons to get this forever fashion permanently welded to your wrist.
WHAT IS A PERMANENT BRACELET?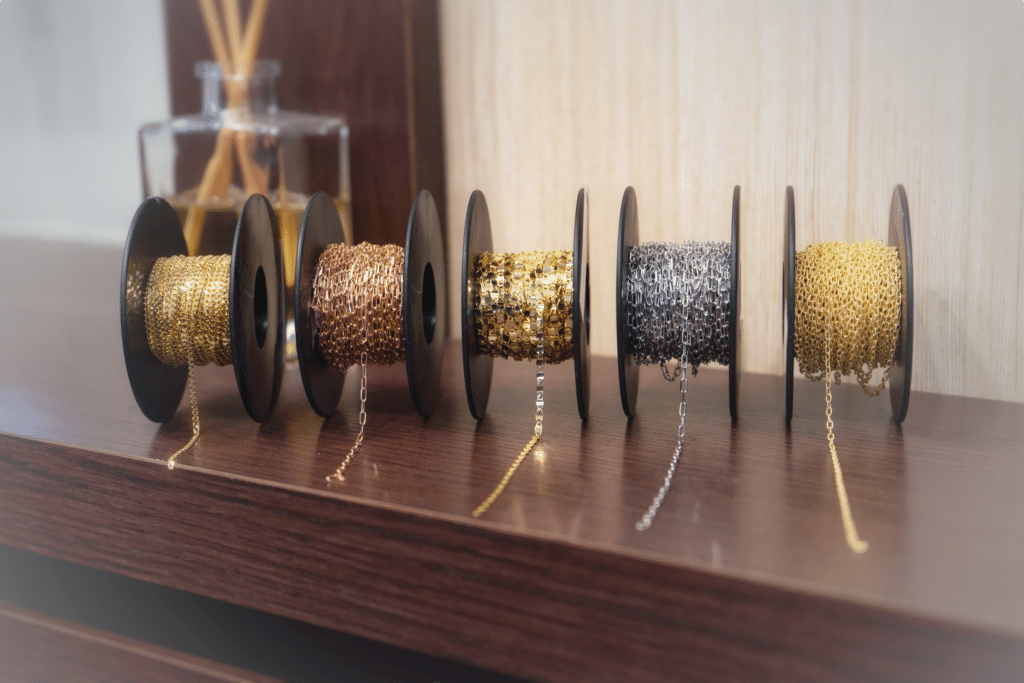 A permanent bracelet, also known as an infinity bracelet or a forever bracelet, is typically a dainty chain that is cut to custom fit a wrist and welded together so that it cannot be taken on and off easily. 
Permanent bracelets often come in a variety of style options, are great for all ages and genders, and are perfect for polishing up everyday wear while also complimenting a more dressed up look.
Rather than having a traditional bracelet with a clasp that can easily be removed, this piece of jewelry is there to stay. This is why permanent bracelets are trending as a special piece used to commemorate everlasting bonds and special life moments.
HOW MUCH DOES A PERMANENT BRACELET COST?
The cost of a permanent bracelet varies depending on the jeweler, brand, chain style and type of metal. There are also add-on options, like charms, available at an additional cost. All of these factors will play into the total cost of the jewelry.
However, for a ballpark range, a simple sterling silver chain bracelet typically costs somewhere between $40 and $200 with add ons, and a solid gold bracelet typically costs anywhere from $200 to $1,000 with add ons for the average sized wrist around 7″.
At Brinker's Jewelers, the pricing for permanent bracelet chains starts at $30 per inch for 14K gold and $5 per inch for sterling silver. We also have many charm options with prices starting at $50.
Brinker's Jewelers Permanent Bracelet Chain options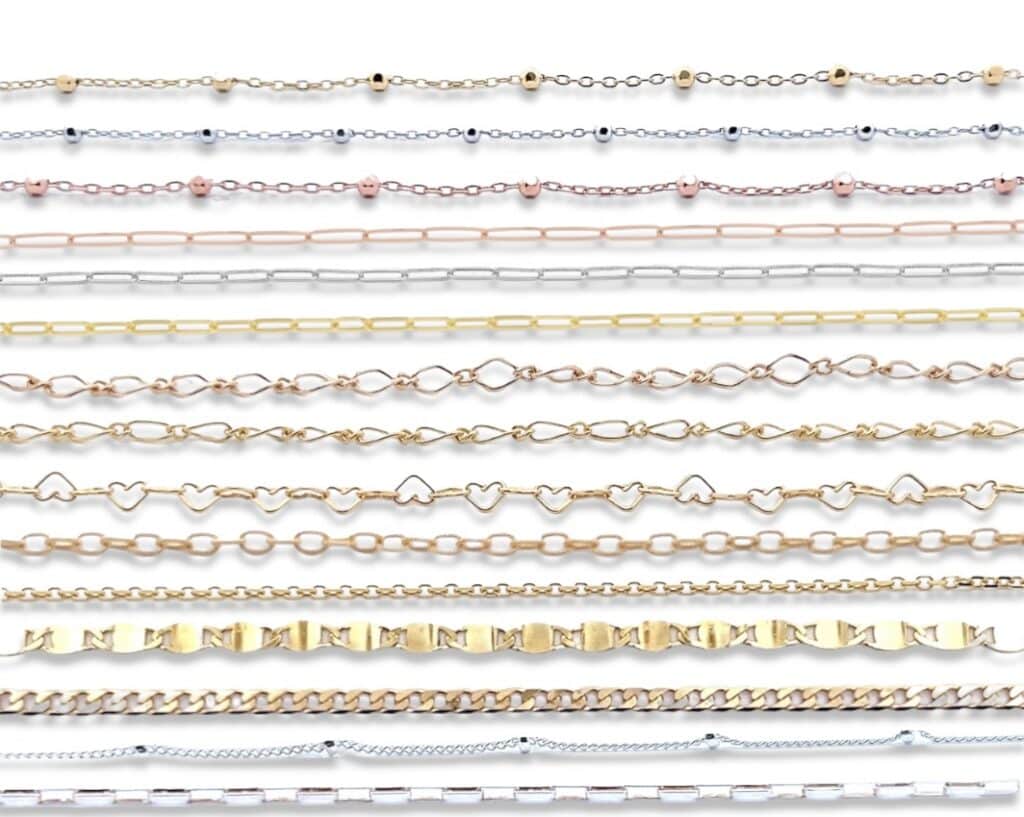 Brinker's Jewelers Permanent Bracelet Charm options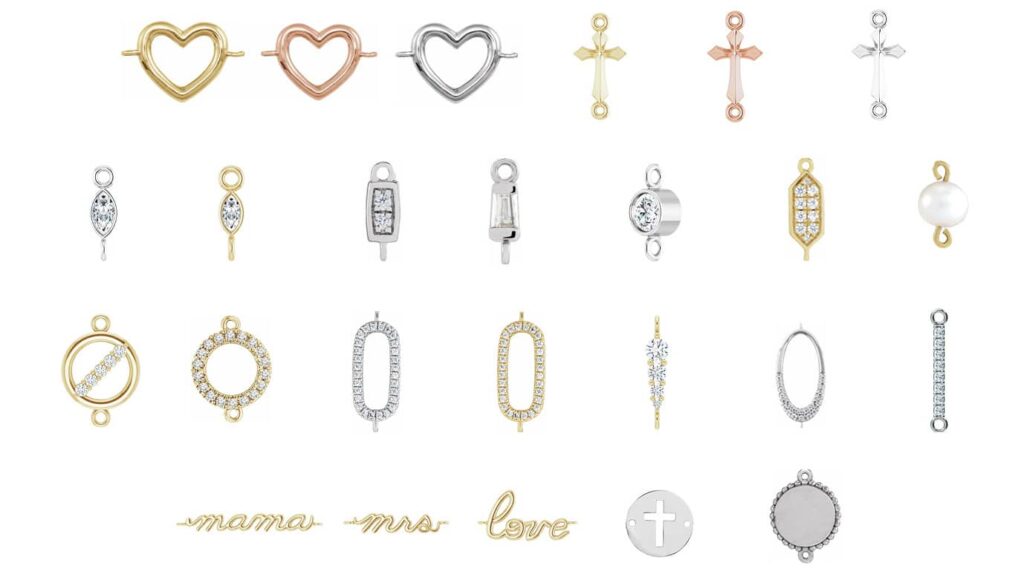 WHAT ARE SOME REASONS TO GET A PERMANENT BRACELET?
Permanent jewelry is becoming increasingly popular for several reasons. It is a unique way to show dedication to a special someone or memorialize an occasion. 
Here are some ways that people are using permanent bracelets to make a statement or mark the significance of a life event: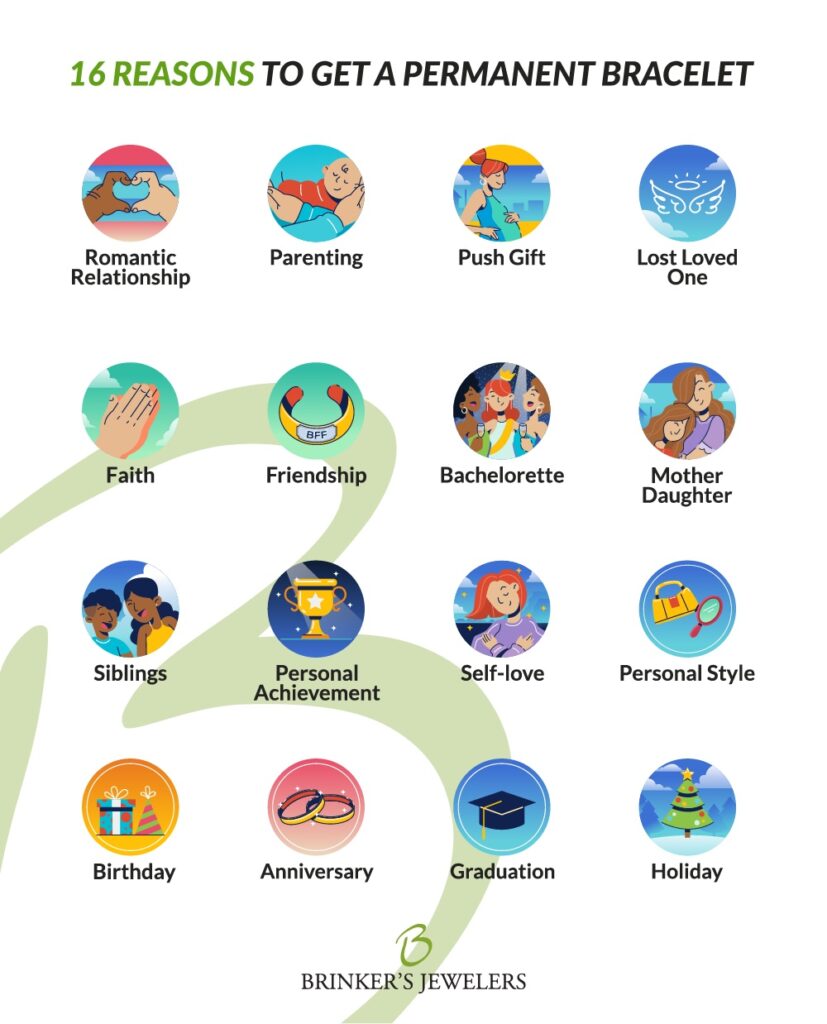 Symbolize a romantic relationship – Many couples choose to get a permanent bracelet to show their devotion to each other. This is a great way to proclaim your love for a special occasion such as an engagement or a wedding. It's also a modern alternative to a promise ring.
Kick-off a parenting partnership – Bringing a child into the world isn't just the birth of a baby—it's also the birth of new parents. A permanent bracelet is an unconventional way to celebrate this huge life event. Honor your allegiance to one another and mark this new chapter with a life-long reminder of this milestone.
Give as a push present – Your new bundle of joy is a priceless gift, but there's nothing wrong with showing a little extra appreciation for the pain endured during pregnancy and childbirth. Since this gift cannot be given in the hospital, you will want to time it either before or after the hospital stay. If you choose to wait until after, do keep in mind that mom will need some time for postpartum recovery (typically around six weeks). Leaving a newborn at home with a trusted caregiver or taking a newborn out in public is also a difficult thing for a mother. However, at some point, leaving home for a short expedition to do something just for her will be a welcome outing.
Remember a lost loved one – Many people choose to get a permanent bracelet as a sentimental way to keep the memory of a lost loved one close. Add a meaningful charm to make your bracelet extra special.
Show your faith – A permanent bracelet is a great way to express your eternal promise to your faith or dedication to your religious beliefs.
Get the ultimate friendship bracelet – A permanent bracelet is a grown-up twist on the nostalgic friendship bracelets we made for each other as kids. What better way to show your love and appreciation for a close friend without ever having to worry about losing the object that reminds you of them?
Plan a bachelorette or wedding party excursion – Looking for an eccentric bridal event activity? Take the bride-to-be and her gal pals to get an everlasting piece of jewelry to preserve the memory of this key moment in their life. On the other hand, if you're a bride looking for a special bridesmaid gift, a permanent bracelet doubles as a thoughtful present and a minimalistic piece of jewelry to be worn on your wedding day. You can get bracelets to match or opt tp select what speaks to your individual personalities.
Enliven a mother-daughter day – Many mothers and daughters choose to get matching permanent bracelets to celebrate their special bond. If you're looking for a unique Mother's Day gift—this is a fun thing you can do together that she is sure to never forget.
Signify a strong sibling bond – One of the longest and most unique relationships in one's life is with a sibling. This is a connection that often has its ups and downs but is unlike any other. Solidify a loving and supportive link to your forever friend with a permanent piece of jewelry.
Celebrate a personal achievement – The act of getting a permanent bracelet is not just great for family members, couples or friends… it's a wonderful gift to give yourself to recognize an accomplishment in your life or an obstacle you have overcome.
Promise to always self-love – Use a permanent bracelet as a way to salute yourself and cultivate your very important relationship with Y-O-U. Learning to love yourself is pivotal to your well-being, so why not have a constant reminder of your self-worth right on your wrist?
Express your personal style – Permanent jewelry can be a unique and edgy way to express your individual style with a chain that reflects your personality. Many are jumping on this trend simply because they like the look of the jewelry and it goes well with any outfit.
Give as a gift for a special occasion – Permanent bracelets make great gifts for anniversaries, birthdays, graduations, and more—it's a memorable and meaningful way to show someone how much you care.

What is the Welding Process Like? Will it Hurt?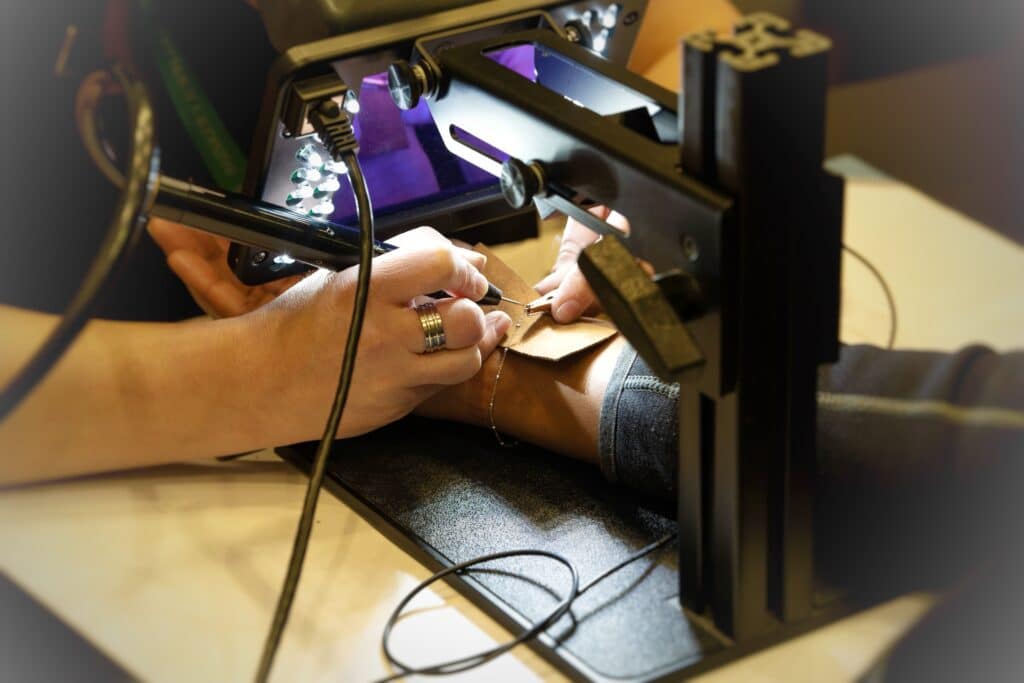 Depending on the jeweler's process, an appointment usually averages around 30 minutes or so, per person, to select the jewelry and perform the application process. 
The process is pretty straightforward. You will sit with a trained jeweler to review the different chain and charm options. Once you've made your selections, the jeweler will slip a small leather piece between your wrist and the chain and use a pair of pliers to hold the chain steady. They will cut the chain to custom-fit your wrist, snip a link to separate it, and use a small hand-held welding tool to connect the two ends of the link with a quick blast of heat.
This process is completely painless and fun. The actual flash or "buzz" from the chain being soldered together only takes a second. In the end, you are left with a long-lasting simple chain that is not too tight but also won't fall off your wrist. 

Can A Permanent Bracelet be Removed or Can it Break?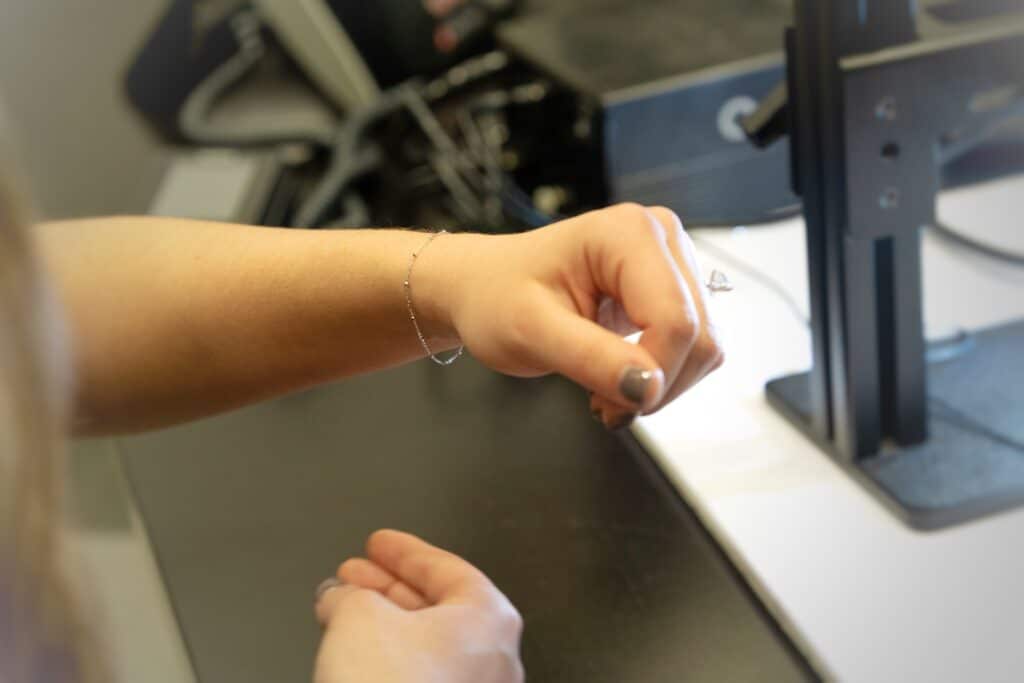 The welding process makes the joining of the chain extremely strong but they are simplistic and therefore delicate. If your bracelet were to be removed on purpose or by accident, you can save the chain and take it to the jeweler to be welded back together.
If you want to remove the jewelry yourself you can simply cut it with a pair of scissors. However, the most ideal way to cut a permanent bracelet for future reattachment is to have a professional jeweler cut it at the link that connects the two ends of the bracelet. 
At Brinker's Jewelers, we will repair any permanent jewelry for a small fee, even if purchased through another vendor. We also offer several other jewelry repair services for jewelry purchased at our establishment or elsewhere.

Can the Bracelet Fade or Tarnish Over Time?
Permanent bracelets are made from quality precious metals such as sterling silver and 14K solid yellow, white or rose gold. With that being said, they are still susceptible to normal wear and tear and accidental breaks can happen.
It is also important to understand that 14K gold will stand the test of time better than sterling silver as it is a more durable precious metal. 
If your bracelet needs some TLC, take it to a trusted jeweler for an evaluation.

Where to Get A Permanent Bracelet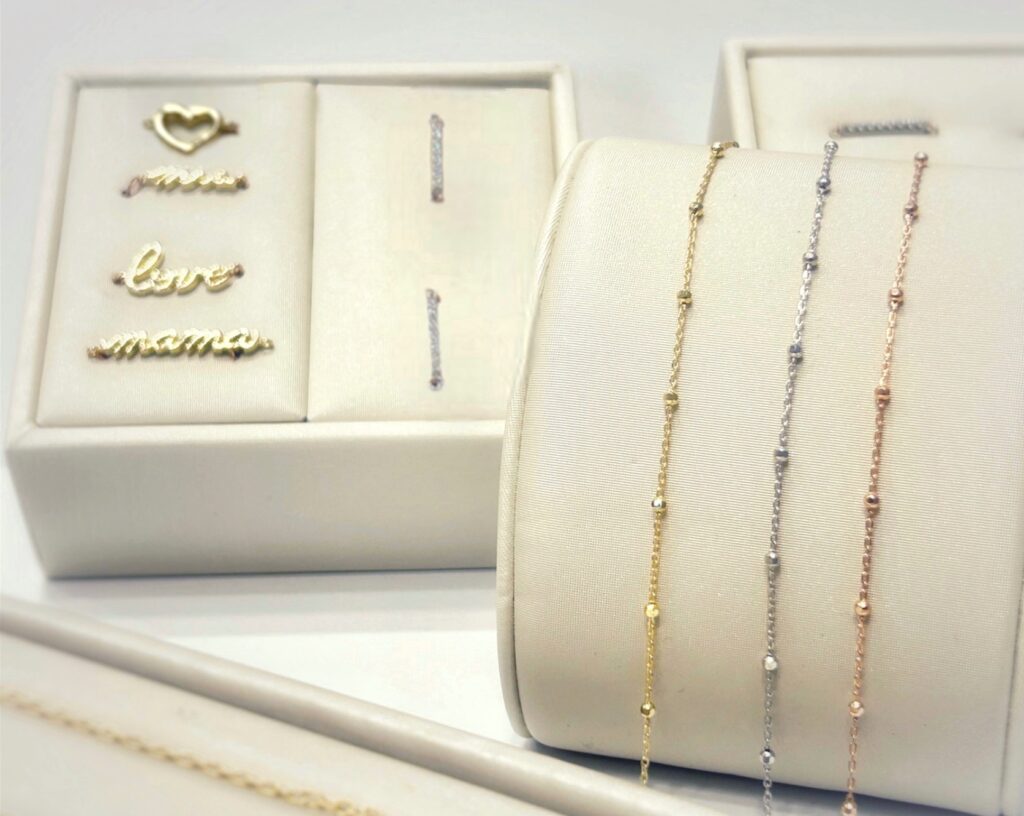 Permanent bracelets are a great way to express your commitment to someone you love, pay tribute to a special life event, or just add a long-lasting piece of sparkle to your wrist. 
Understand that not every jewelry store will offer the permanent jewelry experience.
The best way to find a jeweler in your area who will weld a permanent bracelets is to do an online search for something like "permanent bracelets near me". Be sure to see what their appointment process is like and if they accept walk-ins as many stores will perform these by appointment only.
At Brinker's Jewelers, we strive to provide customers with quality products, excellent customer service, and the education they need to make a well-informed decision about their jewelry purchase. We offer a wide selection of wedding jewelry, fashion jewelry, watches and accessories in-store and online.
Brinker's Evansville now offers permanent bracelet applications with several chains and charms in different styles and colors to choose from. Our experienced jewelers will help you find a piece to last a lifetime and bring beauty to your life.Want a unique experience and a no-maintenance custom piece you'll cherish forever? Add a little spark to your day by calling 812-476-0651 or make an online appointment with one of our on-site skilled jewelers today.