Custom gifts are ideal for commemorating life's special moments. Whether you're celebrating a milestone or memorializing someone special, we'll help you find the perfect elements to bring your unique idea to life. 
Engraving is optimal for customizing a pendant, pocket token, watches, or bracelets. Aside from jewelry, you can also personalize leather goods with embossing. 
Here's a guide to finding the best fit for your unique personality:
Engraving Your Jewelry
We offer two options for engraving: machine engraving and hand engraving. 
Machine Engraving:
Details as fine as a fingerprint pose no problems for Brinker's laser engraver. The benefits of using a laser engraver are that it's time-efficient and versatile. 
Hand Engraving:
Hand engraving creates one-of-a-kind designs with deeper cuts that ensure long-term results. It may require a longer processing time than machine engraving, but the resulting character is unmatched.

Embossing Your Jewelry
Embossing adds an air of charm to your leather accessories. We can emboss on almost any leather good– from passport covers to wallets to bibles. 
Check out our Inspired collection! Inspired is a line of customizable jewelry intended to remind us of the moments, quotes, and people closest to us.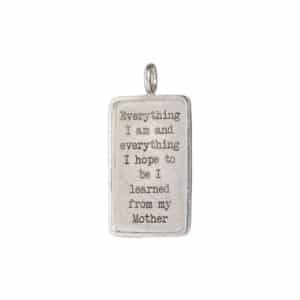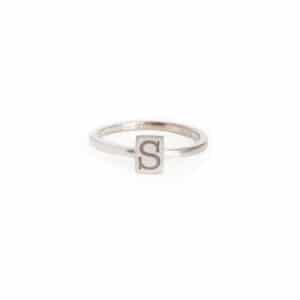 We can help you choose text, typefaces, and graphic elements that will help bring your idea to life. 
Visit our showroom, give us a call, or fill out the form here and we'll be happy to answer any questions you have about customizing your jewelry.