Mother's Day is a very special day. Not just for her, but for you too!
It's about attempting to reflect the love she's given you throughout the entirety of your life.
With that special day approaching, it's time to make a decision about how you're going to showcase that appreciation.
Cards are nice. Chocolate tastes great. But nothing lasts like jewelry.
---
Why Choose Jewelry for Mother's Day?
It's a Constant Reminder of YOU
When you give the gift of jewelry, you give the gift to yourself as well.
Any time she wears the necklace or any time she slips on the ring, it's a constant reminder of the relationship you share.
So get creative with your special gift this year!
Here are some examples of the beautiful custom pieces in our Mother's Day Collection: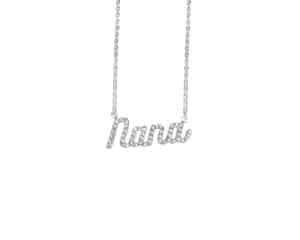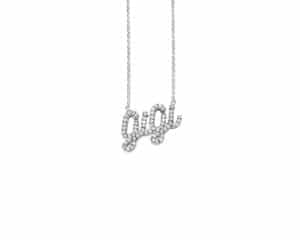 But Wait, What if I Don't Know What She Likes?
Sometimes it's difficult to tell what kind of jewelry your mother would appreciate the most. But we can help you figure that out!
Custom Jewelry Creation Process
Brinker's will work with you to understand the relationship between you and the special motherly figure in your life
We will offer suggestions as to how you can perfectly encapsulate your beautiful message to her
We will utilize our expertise to craft you the perfect symbolic piece
Custom jewelry is the most sentimental, as it is meant to symbolize and reflect the special relationship that exists between you and your mother and no one else.
Totally unique. Just like your relationship.
Types of Custom Mother's Day Jewelry We Offer
Engraving – Sometimes your message is best expressed through text. Brinker's can engrave special dates, inspiring phrases, or any other significant messages on your piece of custom jewelry.
Stone Replacement – If you'd like to replace an existing stone for another more precious one or one that better reflects your relationship, we can do that!
Size Adjustments – Finger sizes can change, and we can accommodate. Give her the chance to wear her favorite ring again!
Much More! – Brinker's offers endless customization options, and we always strive to do what's best for the relationship our piece of jewelry is representing. No custom project is too complex or out-of-the-box for the Brinker's team!
You can expect the custom jewelry process to take at least one week from piece ideation to project completion.
Don't forget about the other mothers in your life!
Sisters, aunts, grandmothers, and stepmothers are all perfect examples of motherly figures that deserve your love and attention.
Here are some perfect pieces from the Heart Lines™ and Love Prints collections that will turn every Mother's Day into a special one.
Even better, many of these pieces are available to reserve now and pick up in store, so you never have to worry about missing out on the perfect gift.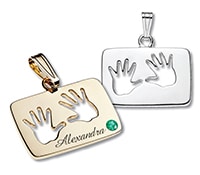 Don't think, "I wish I would have given her that."
Think, "I'm so glad I'm giving her this."