We're all bombarded daily with life's obstacles. Sometimes, we lose focus and forget what's truly important in life. That's where the Inspired collection steps in.
Inspired is a line of customizable jewelry intended to remind us of the moments, quotes, and people closest to us.
At Brinker's Jewelers, our in-house engraving machine can transform jewelry into personalized, high-quality keepsakes that will warm anyone's heart.
If you're looking for unique, personable gifts this holiday season, here are some of our favorite, most-touching Inspired designs.
10 Personalized Gift Ideas for Everyone on Your List
A Moment In Time
This diamond-studded clock pendant inspires you to stop and remember an exact moment in time that is special to you — the birth of a child, the moment you got married, or any other significant time in your life.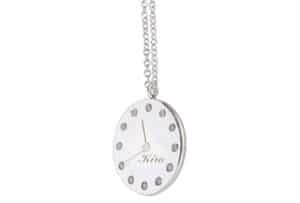 Signature Bracelet with Rose Gold Braid
Wear your children's scribbled names, a special message in your mother's handwriting, and so many other touching notes to remind you how loved you are.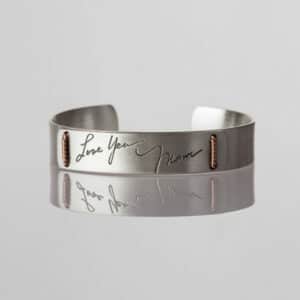 Trapeze Pendant
Whether it's a name, date, phrase, or a single word that inspires you, this pendant is a trendy, modern way to showcase it.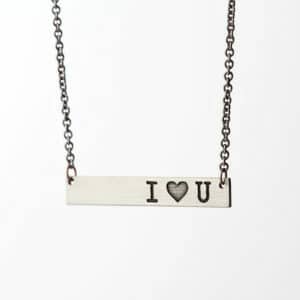 Impression Bar
Similar to the Trapeze Pendant but vertically hanging, this subtle bar will make a big impression with your favorite signature or love note.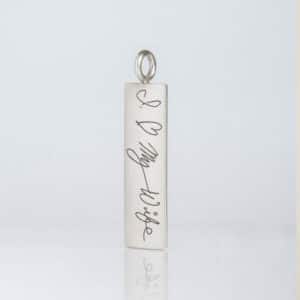 Pocket Tokens: Geometric Shapes
These one-inch sterling silver tokens are a great option if the person you're shopping for doesn't wear much jewelry. Personalize them with a special printed message, add your fingerprint, or have a message engraved from a handwriting sample, to name a few ideas.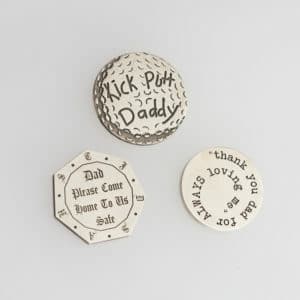 Pocket Tokens: Guitar Picks
A twist on pocket tokens, the musician in your life will love this style resembling a guitar pick! Add a line from the lyrics of a song they enjoy playing or a cute pun as shown below.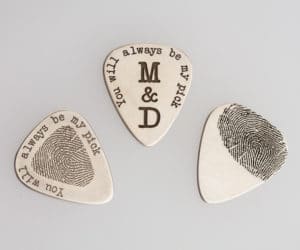 Keys to Life
A key can unlock many things in life: doors, treasures, even hearts. When you find someone who needs what the key embodies more than you, pass it on to inspire them to be the person they want to be or to accomplish the things they want to do. Or, give one to the person who holds the key to your heart.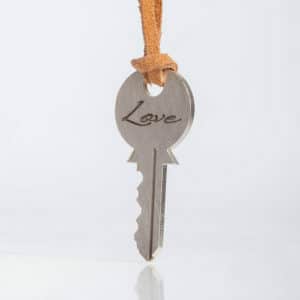 Cross with Medallion
Make this spiritual piece extra special by personalizing it with an initial of a loved one.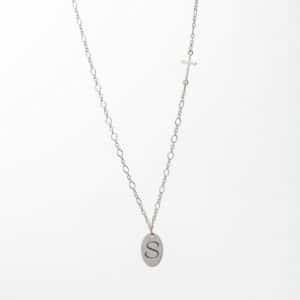 Typewriter Ring
These cute, dainty rings are a fun option for all ages. Plus, they're great for stacking — another popular trend! When stacking, you can mix metals for an even more stylish, layered look.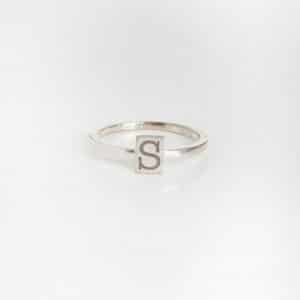 Rose Gold Always Heart
Nothing says, "My love is for always and forever!" like this always pendant.
If there's an inspiring message you want to share with someone this holiday season, these customized pieces typically have a 5-7 day turnaround.
Appointments aren't necessary — just come by the store and talk with one our master jewelers or engravers to bring your vision to life.